REGENERATE in Dripping Springs, Texas provides regenerative medicine, rejuvenation and vitamin/mineral therapies to improve and potentially eliminate pain, suffering and/or a general restoration to whole body wellness.
REGENERATE is Open for Business!
The State of Texas Has Lifted Their COVID Restrictions on Elective Procedures.
All Our Services are Available.
Phone or Zoom Consultations Can be Arranged for Your Comfort.
Do you suffer from localized pain?
Regenerative medicine therapy could be ideal for patients suffering from one or more of the following:
Osteoarthritis
Soft tissue or intra-articular injuries including meniscus and cartilage
Achilles tears
Epicondylitis
Tendon or ligament tears
Sacroiliac pain
Joint pain in the knee, shoulder, fingers, wrist, ankles or toes
Tennis elbow, golfer's elbow
Rotator Cuff Injuries
Wound healing
Hip pain
Neck pain
Low back pain
Disc Degeneration
Spinal Stenosis
Results may vary by patient
Essentially, if you have damage to a ligament or lingering pain to a specific joint, regenerative therapy can help. It is non-invasive procedure with groundbreaking advancements.
If you want to avoid surgery, and are interested in a natural regenerative approach, schedule an appointment with our office today. Our medical and scientific team of experts can help you determine if this is a good fit for you.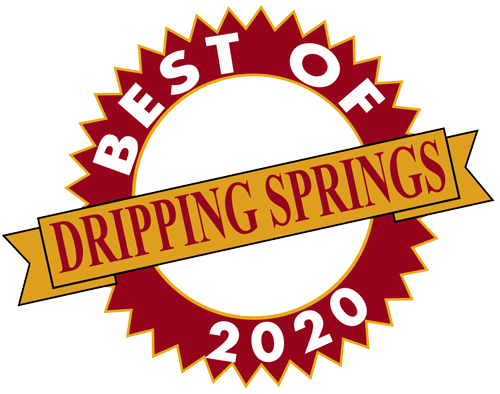 VOTED BEST PAIN MANAGEMENT 2020
Thank you for voting!
What is Regenerative Therapy?
For many patients with debilitating osteoarthritis, treatment options are limited: steroid injections, joint replacement surgery (and replacement alternatives), physical therapy, etc. REGENERATE's, non-invasive, new cutting-edge therapy options can be used to successfully help patients with various conditions such as knee osteoarthritis, Achilles tendonitis, rotator cuff tendonitis, and degenerative arthritis.
For clarification, REGENERATE's products DO NOT come from embryos or aborted fetal tissue. While some individuals may have ethical issues with regenerative products, most everyone agrees that the use of amniotic membrane injectables raise no ethical or moral questions..
All of Regenerative Therapy Treatments are at Our Dripping Springs Location
REGENERATE
800 Hwy 290 W
Building F, Suite 200
Dripping Springs, TX 78620
(512) 368-4548
Request an Appointment
Call (512) 368-4548 or Fill Out a Request ►
Can Regenerative Therapy Help You? Take The Quiz
Please complete this short quiz to help us determine your needs.
This is my third visit for regenerative therapy at this amazing facility. The staff is professional, kind and very considerate of all needs each time.
– Kathy Carlson
I had a great experience and the staff was so caring and professional. The procedure was quick and not painful at all.
– Kay Piletere
The results have been amazing. Now I rarely have to take any pain medication and I'm able to do things that I haven't been able to do in years!
– Lynn McDowell
I had an incredible experience working with them! They were able to help me with my issue, and I am completely pleased with the results. The doctors and staff members there were friendly, informative, and easy to work with, and as I am a trained scientist, they were able to answer all of my questions.
– Harvey Kitzman
Amazing staff and facility from start to finish! I use my shoulder all the time and after multiple injuries I needed some extra help. This is definitely going to keep me active and healthy. Thank you all very much! way better than surgery!
– Jason Williams
Regenerative Medicine Therapies – Serving Dripping Springs, Austin, Oak Hill, Wimberley, Blanco, Round Rock, Georgetown, San Marcos, Horseshoe Bay, Fredericksburg, Rollingwood, Lost Creek, Bee Cave and Johnson City, Texas